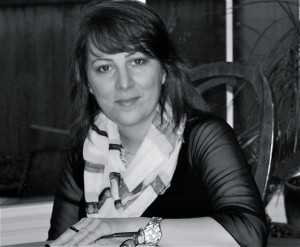 Behnaz(Nazee) Mirshamsi is a life-long learner who sees every situation and every individual as an inspirational teacher in her life.
Nazee Mirshamsi is the founder and CEO of Conscious Choices Health and Wellness Inc.She is an experienced and approachable coach and creative leader. She is passionate about bringing peace and love to her life, people's lives and ultimately the whole world.
She is a Certified  Professional Co-Active Coach from CTI (Coach Training Institution), and has been trained and mentored by Jack Canfield (co-author of the Chicken Soup series and America's #1 Success Coach) through Train The Trainer. She is also a Certified Group Fitness Instructor registered with BCRPA and a Certified Personal Trainer from "Can Fit Pro".
She has found her passion in coaching and has learned different skills to look at things with different perspectives.  She is passionate to empower people in finding their life purpose and inspire them to realize their magnificence.  Through the years of education, reading, living, failing, learning, and reflecting, she has learned a lot about herself, life, relationships and how to boost your self-confidence, overcome your obstacles and live gratefully.  She accepts and respects all people the way they are. She believes that every individual is on this planet for a reason.
Nazee loves people for who they really are, for their divinity, their heart, and their innocent childhood.
Her love for people has led her to one-on-one coaching and leading workshops to share all she has with those who want to make the best out of their lives. She loves her career and interacting with people. She believes that we have all the answers within ourselves, the only thing we need is a great coach to help us find them as quickly and easily as possible. Nazee strongly believes: "Every individual is valuable, creative, resourceful, and whole".
Nazee's Life purpose:" With Love and Passion of Learning, I empower and inspire myself and all other people to fly freely beyond our limiting beliefs and live all aspects of our lives in peace, caring and love;  spreading the message of love & peace all around the world."